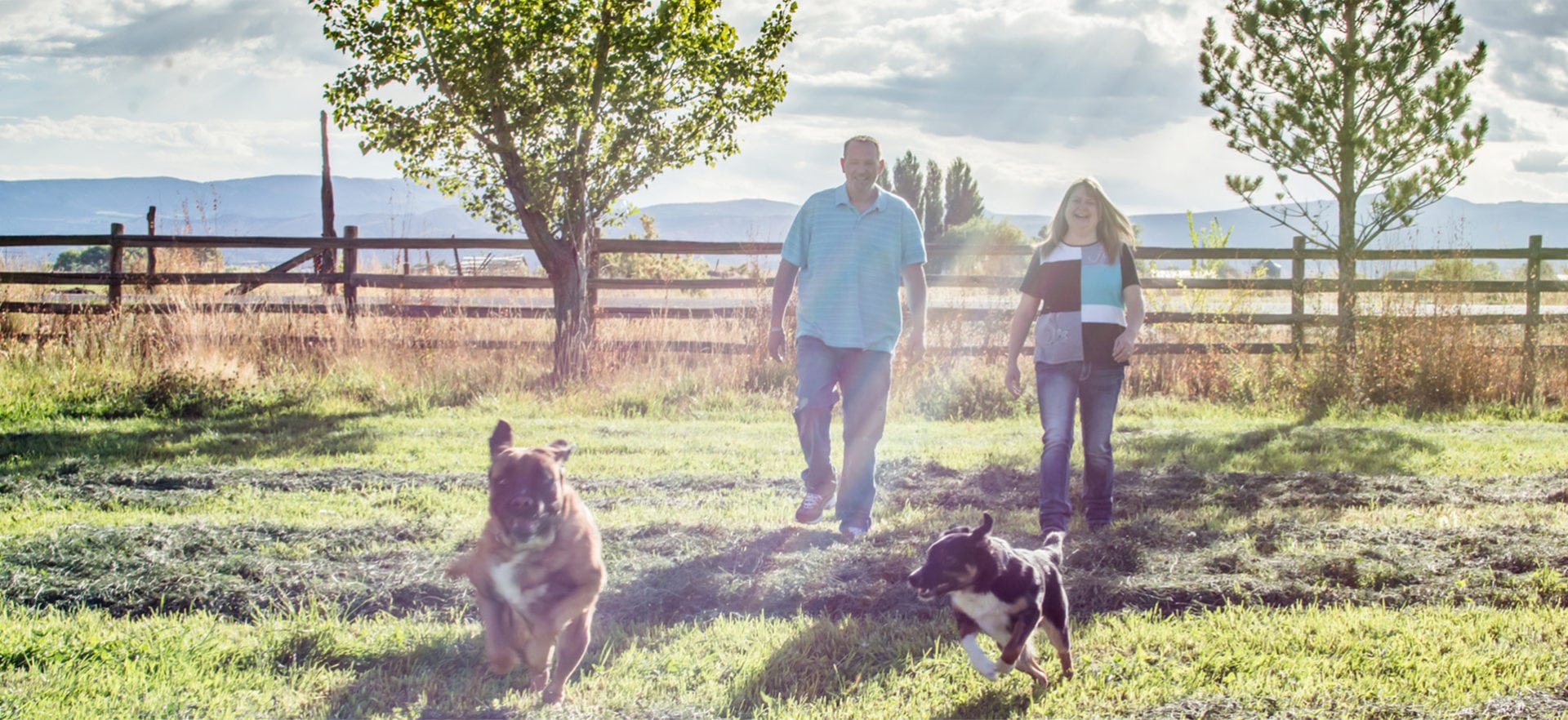 When you can't be there...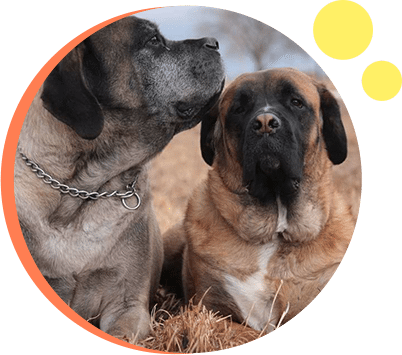 True dog lovers have an amazing bond with their 4 legged kids, just as we do. We understand the stress or fear of leaving them when you're out of town. I assure you we will love & care for them just as you do. Our "in home" boarding allows us to offer a calm, stress free alternative to the typical kennel. We believe in loving and caring for each and every animal just like we would want someone to care of ours. We promise to provide a calm and personal touch for every dog we care for. You will definitely have "Peace of Mind" while you're away.
Peace of Mind is family owned and operated by myself (Wade) & my wife (Jessica) Poynter. Jessica lived in Montrose as a youth but went back to her hometown of Fort Worth, TX after graduating. This is where our story begins. While Jessica was working as a veterinary technician we met and knew our mellow spirits and love for animals would endure time. After marring, we started pet sitting clients from the clinic and realized the peace of mind we could offer people when they traveled. We decided in 2011 it was time to leave the city life and come back to what Jessica knew as the quiet small town of Montrose. We were lucky enough to purchase a pet haven on 3 acres full of mature shade trees. We soon realized the need for a stress free boarding facility & our home was the perfect place! We became licensed with the State and opened "Peace of Mind" offering in home boarding to dogs of all sizes. We love sharing our home with the great dogs we care for.
Jessica also spent many years riding, training & showing western pleasure Quarter Horses. After being dealt a hand of significant medical conditions she had to retire that hobby. That drive for competition and love of training brought her to the world of dog showing. She has since trained with several people who educated her on her methods of training. She now successfully shows in AKC obedience & rally competitions. We have decided to offer puppy training to provide people the experience of a well trained companion. Check out our many reviews on
About Us & The Care We Provide.

Jessica & I will ensure your pet receives personalized care & loving attention. Though we're sure your doggies will stay in your thoughts, we hope you will have "Peace of Mind" knowing they're in good hands. We're a small family owned and operated home based facility so you can guarantee your pet will have the human companionship and one on one attention they need. Our personalized care includes regular updates on social media & text messages if you wish.
Our home provides a calm, quiet alternative to the typical kennel. We  have lots of fun-time running and playing ball in our large fenced grass yard. Allowing plenty of time to play ensures a stress free experience plus the luxuries of home.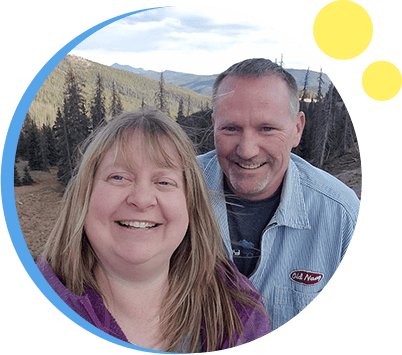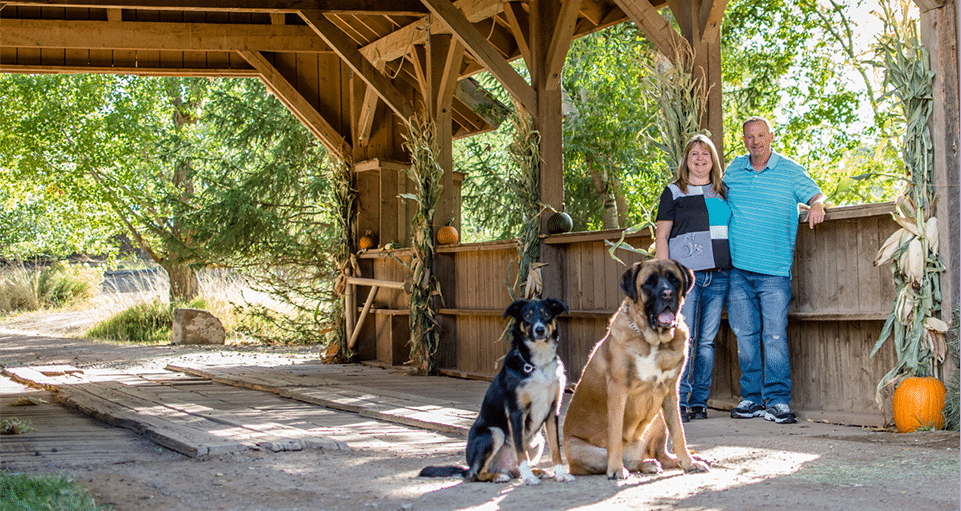 Our home and facilities...