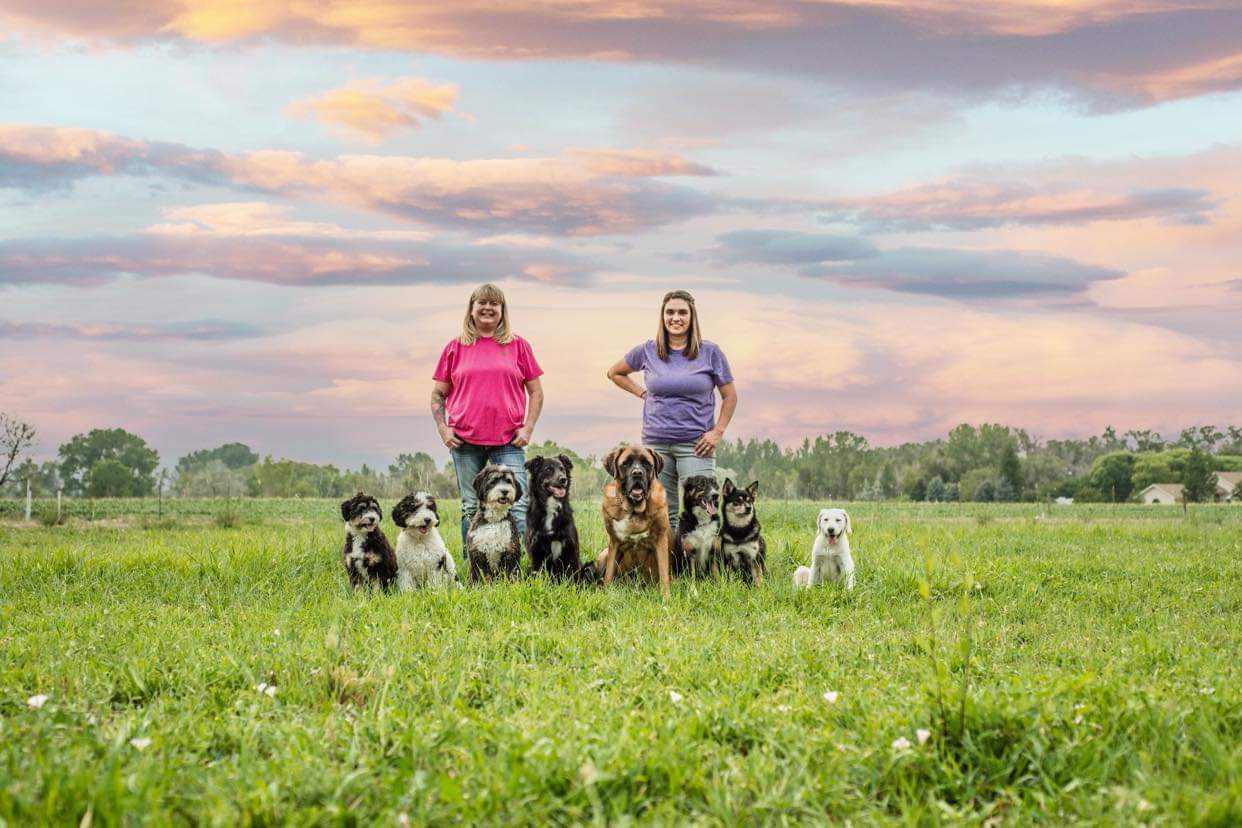 Specializing in young puppies 8 weeks old to 6 months. We offer training to puppies nationwide with pickup service from our flight nanny.
Puppies in training live in our home and become part of our family during their stay. Training in our home with kids, cats & other dogs gives your puppy a real life learning environment. We want you to be part of their experience here as well. We provide weekly updates with photos or videos. We also welcome communication with us throughout their time in training as well as years down the road..
Each day, the puppy will have 3-4 private training sessions, supervised socialization with other dogs for playtime and crate training. We also provide regular mental stimulation games, individual toys, chew bones and plenty of treats. It's important that puppies are stress fee & having fun while in our care. More advanced & vaccinated puppies will be taken out for public interactions and socialization.
What your puppy will learn will vary based on how long they stay with us & sometimes the breed of dog.
**Please call for further information, details and pricing of our programs. *
*Routine vet care, vaccinations and professional grooming included with all packages. Day w/Trainer fee included with 12 week, 16 week & 24 week programs.
Some puppies learn faster than others or take to one command quicker than others. If a puppy is progressing quickly we will add in other commands, however, we don't like to overwhelm them. With our balanced training methods each day is critical, the longer they are here the more they will learn. While your puppy is in our care, we will schedule routine vaccinations and care with our veterinarian. We also have regular grooming appointments, which is critical to ensure a calm, positive experience.
Puppies are not robots and practice makes perfect! When we train your puppy we must also have a family commitment to continue practice at home. Together we can better ensure your puppy will have a successful outcome.
Kindergarten will get your puppy a head start in training and make transitioning to your home much easier. When the time comes for your puppy to go home we will provide you a shopping list of recommended supplies.
** "Day with the Trainer Delivery" We will personally accompany your puppy on the flight and stay overnight in your home. This is a valuable option for transitioning your puppy from training to your home as well as educate you. We will go over all aspects of the training process including feeding, crating, daily activities and neighborhood walks. You will be responsible for our round trip ticket, pet flight fees, lodging, travel and trainer/delivery fee $750.
Turnkey, Dream & Epic Training Programs
What is a Turnkey, Dream or Epic dog?
A turn key is a puppy that goes home to you fully trained in obedience, house trained, and much more. If you are leading a busy life and the thought of a chewing, peeing, pooping, whining, jumping puppy is just to daunting, yet you can't live without the companionship a dog offers, a turnkey puppy is for you!
If your family does not have the time to dedicate to training a puppy during his/her first six months, a turnkey puppy is a great option. This time in a puppy's life is critical to instilling  them through adulthood. Your investment covers the following:
A finished puppy delivered right to your door. Including a private in-home training session with detailed instructions on managing your puppy. You will receive a lifetime of support from trainer and breeder.
They are seasoned travelers and will ride quietly in your vehicle. If you cannot take your dog on your trip, he has experience at the kennel and will hang out there waiting for your return. Turnkey Dogs are well socialized with other dogs and at daycare. They have experience with children, cats, and upon request can be exposed to other animals. Your Turnkey Dog has wonderful manners and will be welcomed by your groomer and veterinarian. This is your opportunity to finally own the pet your kids have dreamed of and begged for, the pet you have pondered, yet felt was too much work. Turnkey Dogs takes the work and worry out of the equation by skillfully preparing your puppy to be the pet your kids will love and your neighbors will envy.
In addition to the turnkey/dream dog the "Epic Dog" takes it a step further giving you the ultimate off-leash companion. This program is well suited for those wishing to pursue service dog and therapy dog work. An "Epic Dog" has further matured and is a perfectly behaved adolescent puppy.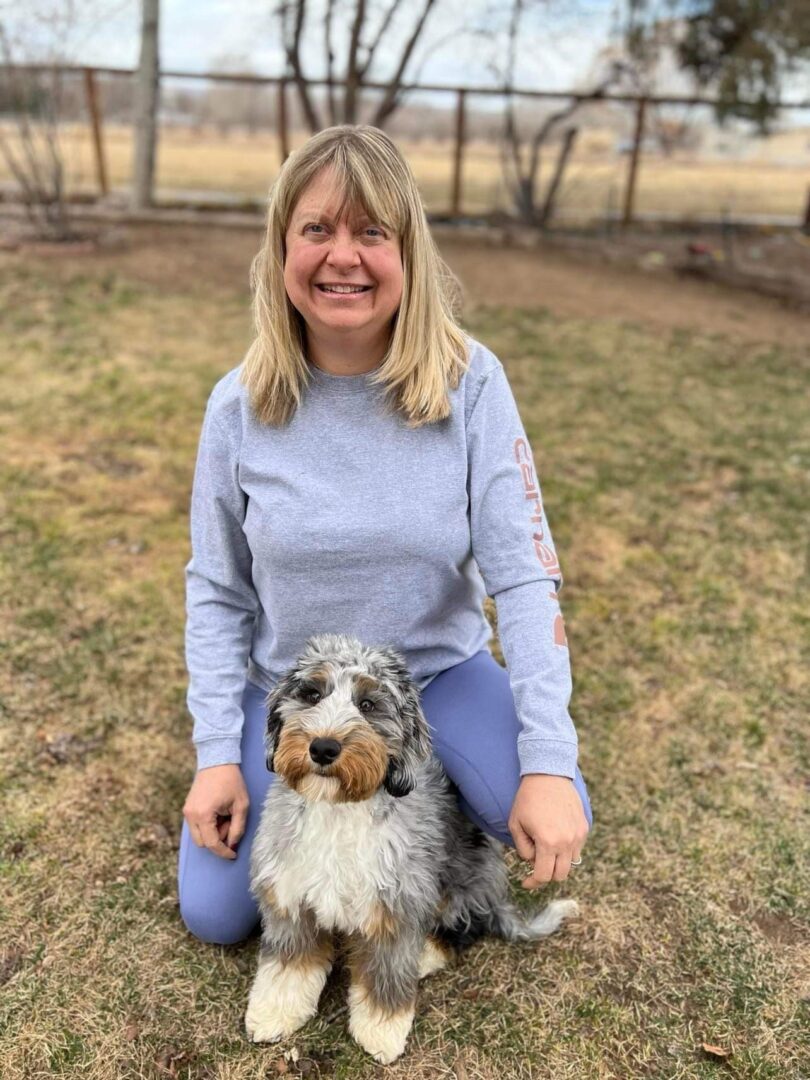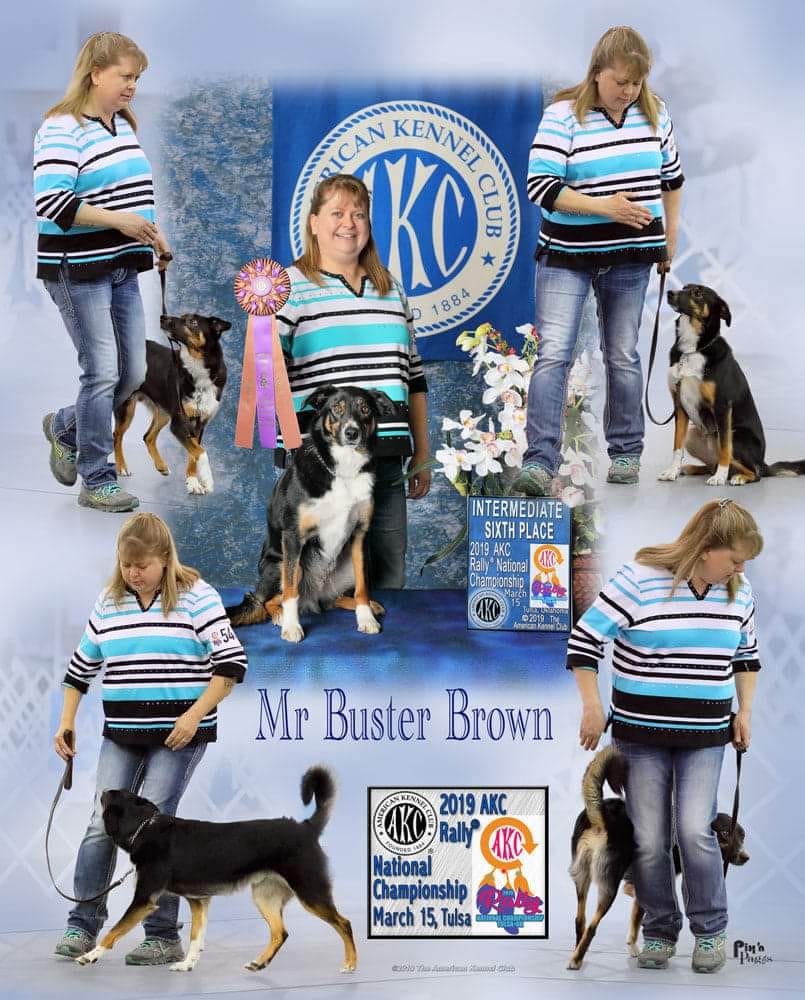 Trainer: Jessica Poynter
I have a passion for training dogs and have learned obedience and training techniques from a variety of resources. I offer a structured style of balanced training to create an enjoyable experience for your puppy. In 2018, I started offering training services to the public and have since trained hundreds of puppies for happy families nationwide.
My knowledge and experience combined with my competitive nature has been successful in the show ring, achieving many AKC and Working Dog titles including: multiple AKC Rally and Obedience titles, Farm Dog title, National Certified Therapy Dog, as well as 2019 and 2020 AKC Rally National Championship 6th places. I am also a certified AKC Canine Good Citizen evaluator.
I develop and personally oversee all of the training and work diligently to advance your puppies training progress. Different dogs require different training approaches, and training can be tailored to your individual needs.
Poop Scoop Extraordinaire: Wade Poynter
I assist in the day-to-day care and in-home training of each puppy. With a team of female trainers, a male influence is crucial for puppy socialization.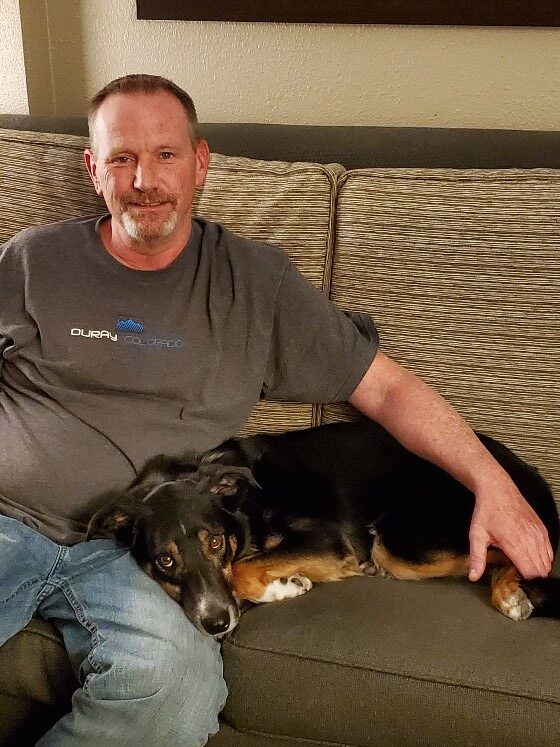 Trainer: Dalyce Hamedl
I was born and raised in Montrose, CO. I have lived my life with a passion for animals, having pets of my own to watching family and friend's animals growing up. I attended Bel-Rea Institute of Animal Technology in Denver, CO, graduating in 2015 to further my knowledge and experience. I passed my VTNE to be a Certified Veterinary Technician soon after graduating, working in the field throughout my time in Denver. In 2016, we moved back home to start our family and soon began my training career. I have worked with multiple trainers, learning different training techniques and strategies to create a well-rounded dog. I love being able to share the joy of puppies with my family and yours!
Puppy Bather / Socializer: Aby England
I am a sophomore at Montrose High School. I am a 3-sport varsity athlete. For Montrose High School, I play softball and lacrosse. For Olathe High School, I wrestle for the Olathe Pirates Girls Wrestling Team. I have two younger brothers: Jayce, who is 13, and Madyx, who is 6. Personally, I have a pit-bull lab mix dog named Nyx and a cat, Mania (she's a maniac). My family has 3 additional dogs, another cat and 2 Nigerian Dwarf goats. I enjoy spending time with my family, listening to music and just taking in all the beauty the Montrose area offers.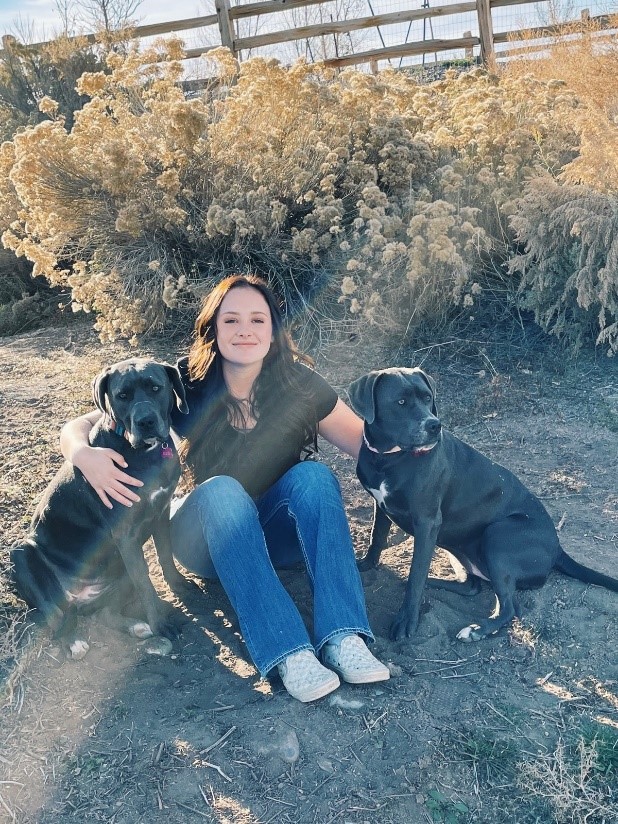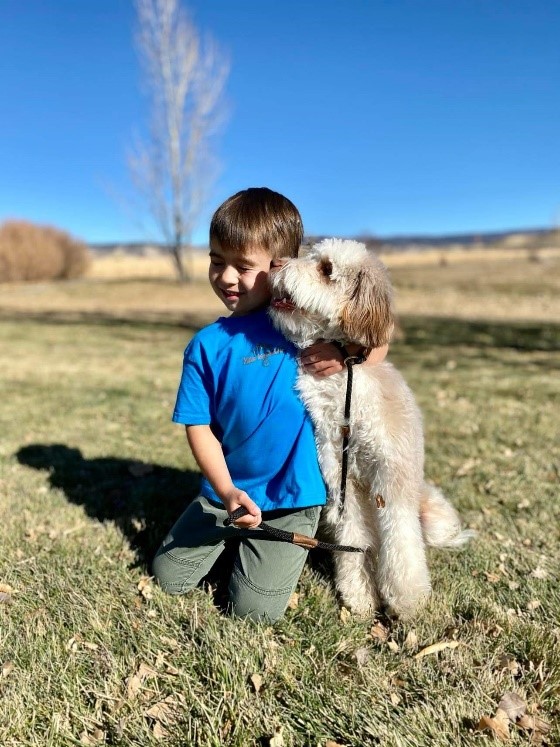 Lead Trainer: Logan Hamedl
"Hi, my name is Logan Hamedl. I like playing with puppies, and I like playing with the ones that are trained most."
Logan is the in-house puppy socializer. Logan is a great resource for child interactions and beginning child-puppy leash handling.
Treat Giver: Addison Hamedl
Addie is our puppy distraction and infamous "treat giver." Puppies can learn impulse control and etiquette around children who respect puppy boundaries.